11/16/2022
Powering Chicago's new YouTube Series releases Episode 2 on November 16th
Subscribe to Powering Chicago's YouTube Channel to catch all the episodes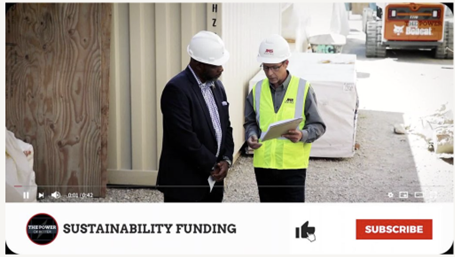 Today Powering Chicago launched the second episode of its new YouTube series The Power of Better. This episode highlights two exciting projects that demonstrate the promising future and expertise of the unionized electrical construction industry. Check out the episode exclusively on the Powering Chicago YouTube channel.
Split into two segments, the first segment will show you how contractors are preparing for a clean energy future by installing a solar array at a medical facility in order to generate 5% of its annual energy needs — a number that will increase incrementally to reach their goal of being fully powered by renewable energy in 2030.
The second segment discusses the lesser-known clean energy financing tool C-PACE, and how it's being used to help community members turn Chicago's landmark Ramova Theater into a multipurpose club, bar, grill and live music space.
Some of the professionals you'll have the opportunity to hear from include:
Austin Rennick, Advocate South Suburban Hospital Director of Facilities Operations

Joel Belseth, RJL Group Foreman

Noah Kelliher, Pieper Electric Project Manager

Jamie Cvikel, Pieper Electric General Foreman

Tyler Nevius, Ramova Theater Owner

Anna Maria Kowalik, Senior Vice President – Illinois Energy Conservation Authority

Jennifer Gee, Jame McHugh Construction Company Project Manager

Robert Atkinson, JMS Electric Project Manager

Dan O'Riley, Ramova Project Architect
For more information on The Power of Better, visit our blog and subscribe to the Powering Chicago YouTube channel to never miss an episode.