09/18/2023
Young Professionals of ECA: 2023 Leadership Conference
The event was held at the Iron Horse Hotel - Milwaukee, WI.
The Young Professionals of ECA had a fantastic time last week in Milwaukee, Wisconsin, for our 2023 Leadership Conference!
It was a jam-packed two-day event as the Milwaukee Tool tour kicked off Thursday's festivities. On Milwaukee's campus, members observed state-of-the-art equipment, innovative strategies, and a sneak peek of new technology coming to the construction industry.
Following the tour, attendees checked in to the Iron Horse Hotel as conference Emcee Sean Samson, founder of Sean Samson Training, LTD., shared invaluable insights on scaling through effective leadership styles and how to harness the different styles for professional growth and organizational success.
The day concluded with a wonderful evening at the MobCraft Taproom, fostering connections over pizza, beer, and games.
Friday was dedicated to education, covering essential topics in the industry. Delving into discussions on productivity, material management, and strategic planning.
We thank our keynote presenters and attendees for making this conference a success!
Check out some of the pictures from the Leadership Conference below: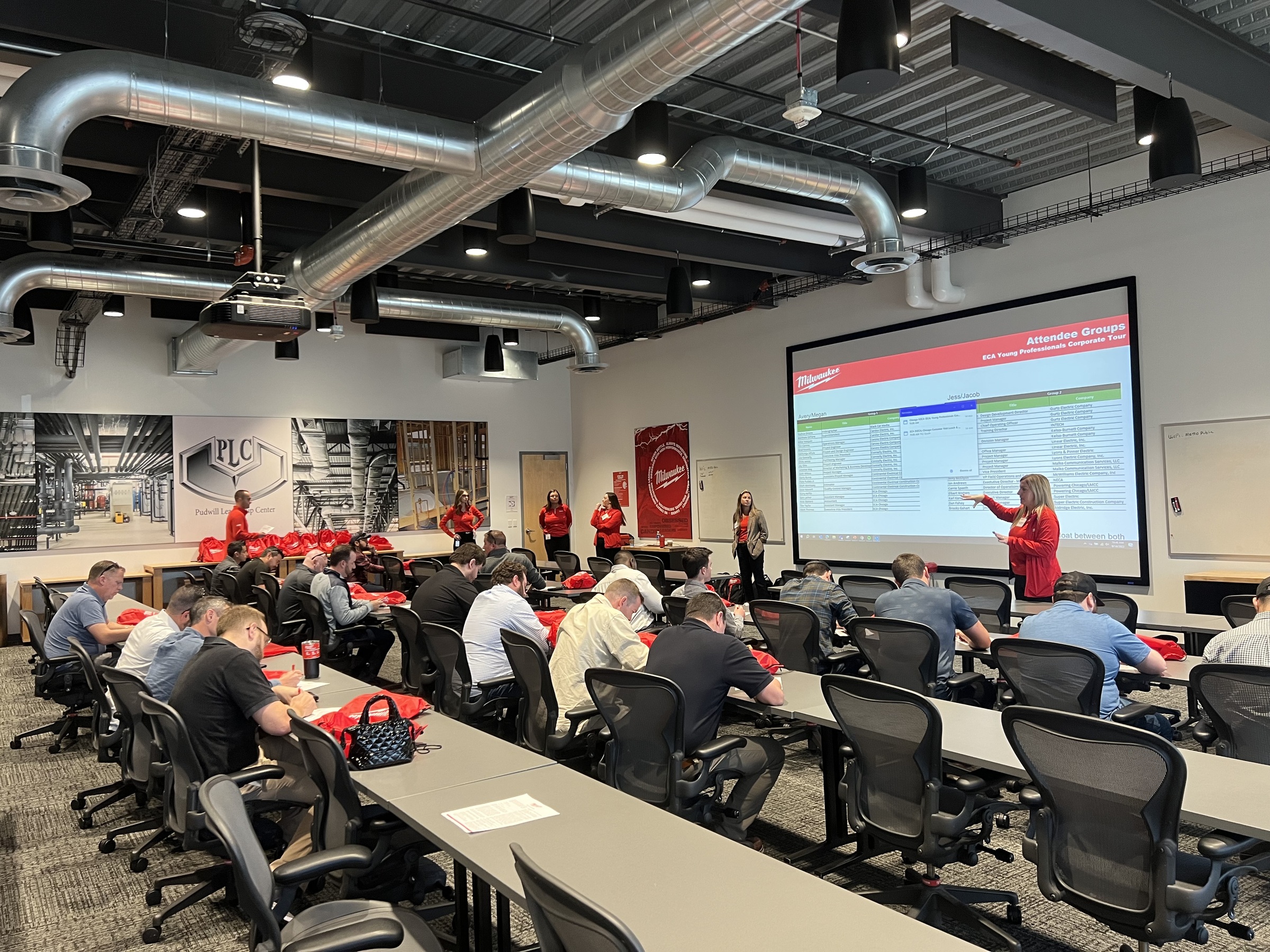 Pictured above is the Young Professionals group being introduced to the Milwaukee Tool team.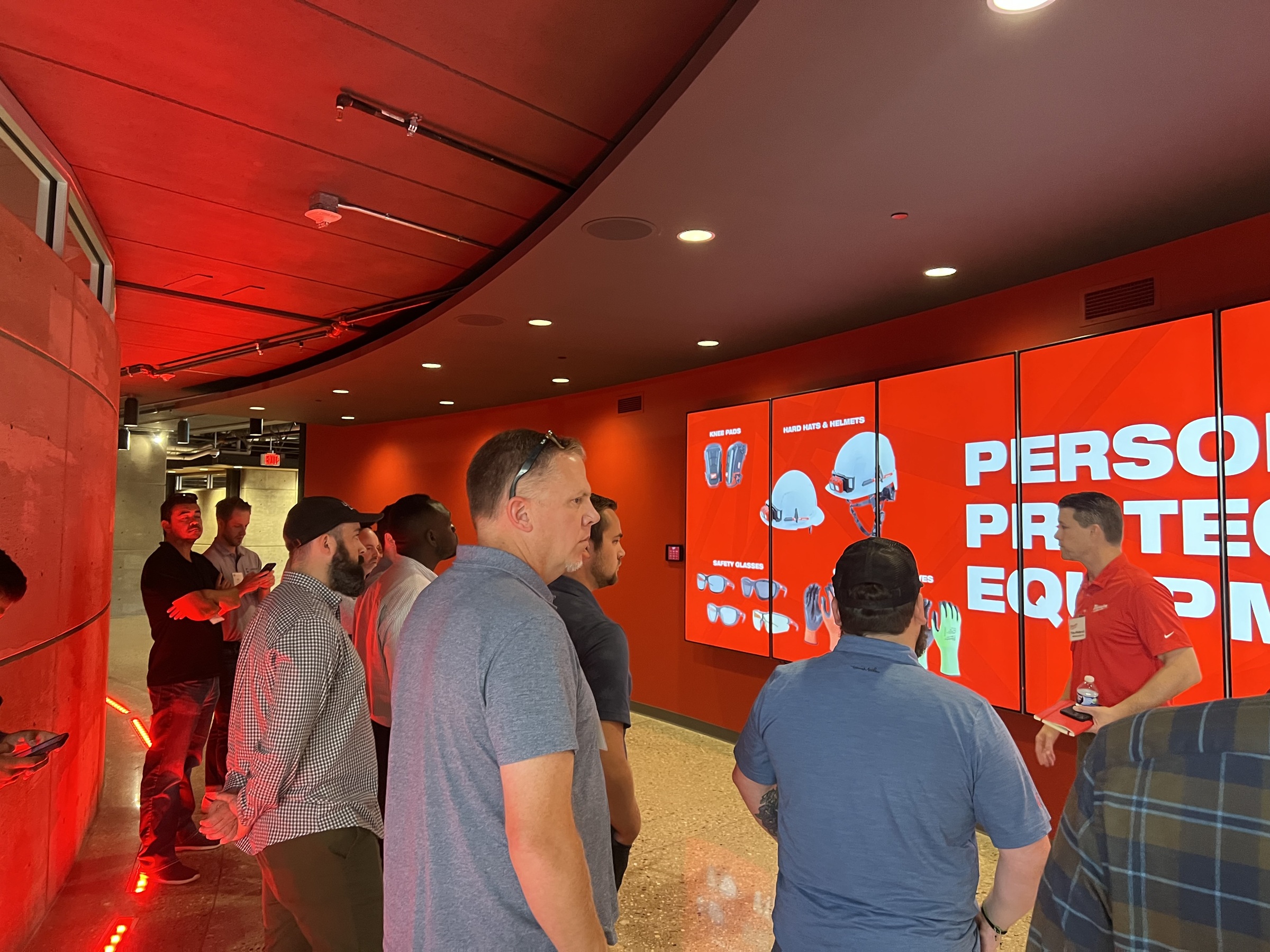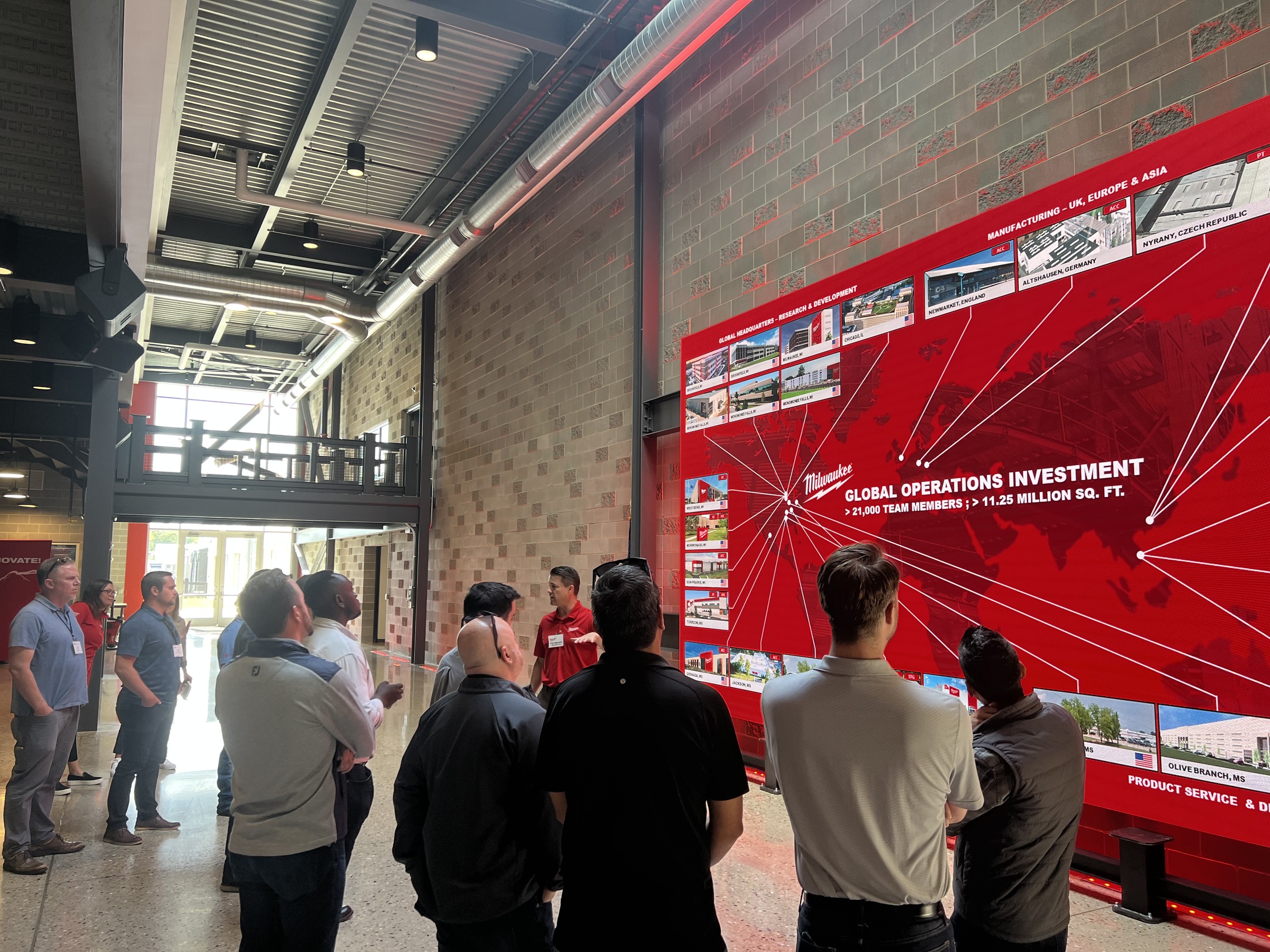 Pictured above is a portion of the group starting the tour.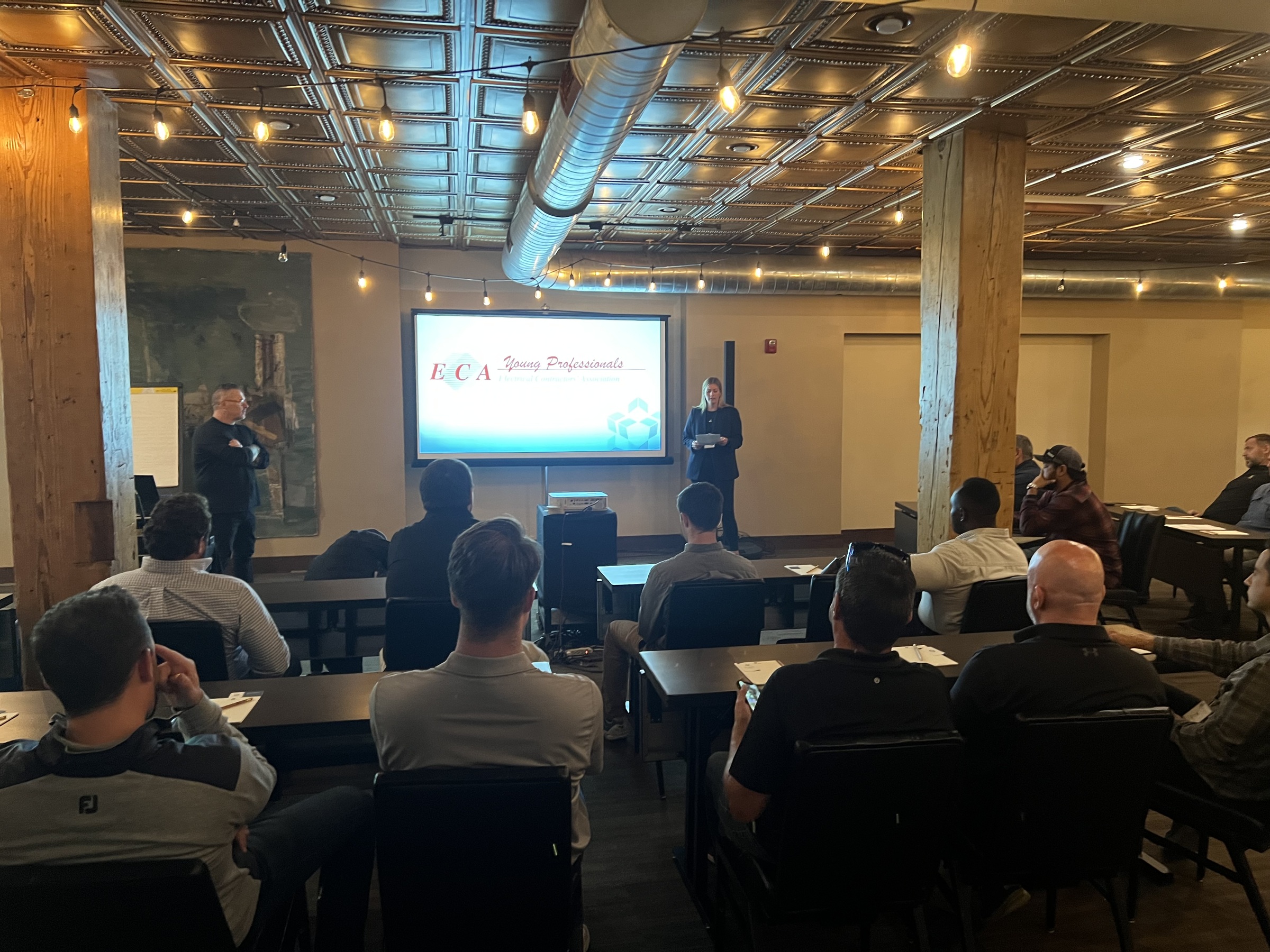 Pictured above is Mallory Gurtz, YP Committee Chair, Gurtz Electric Company., welcoming the attendees to Milwaukee.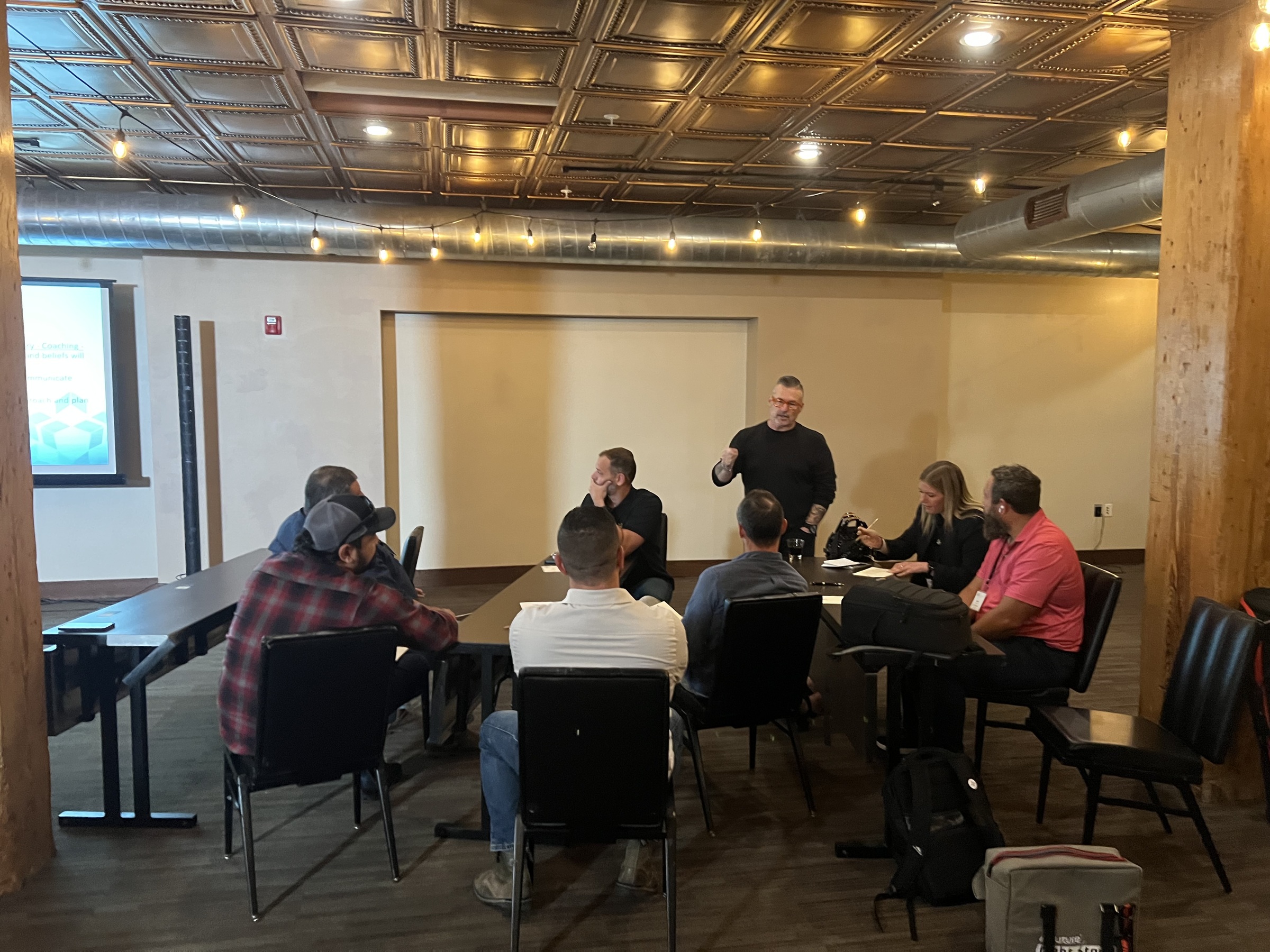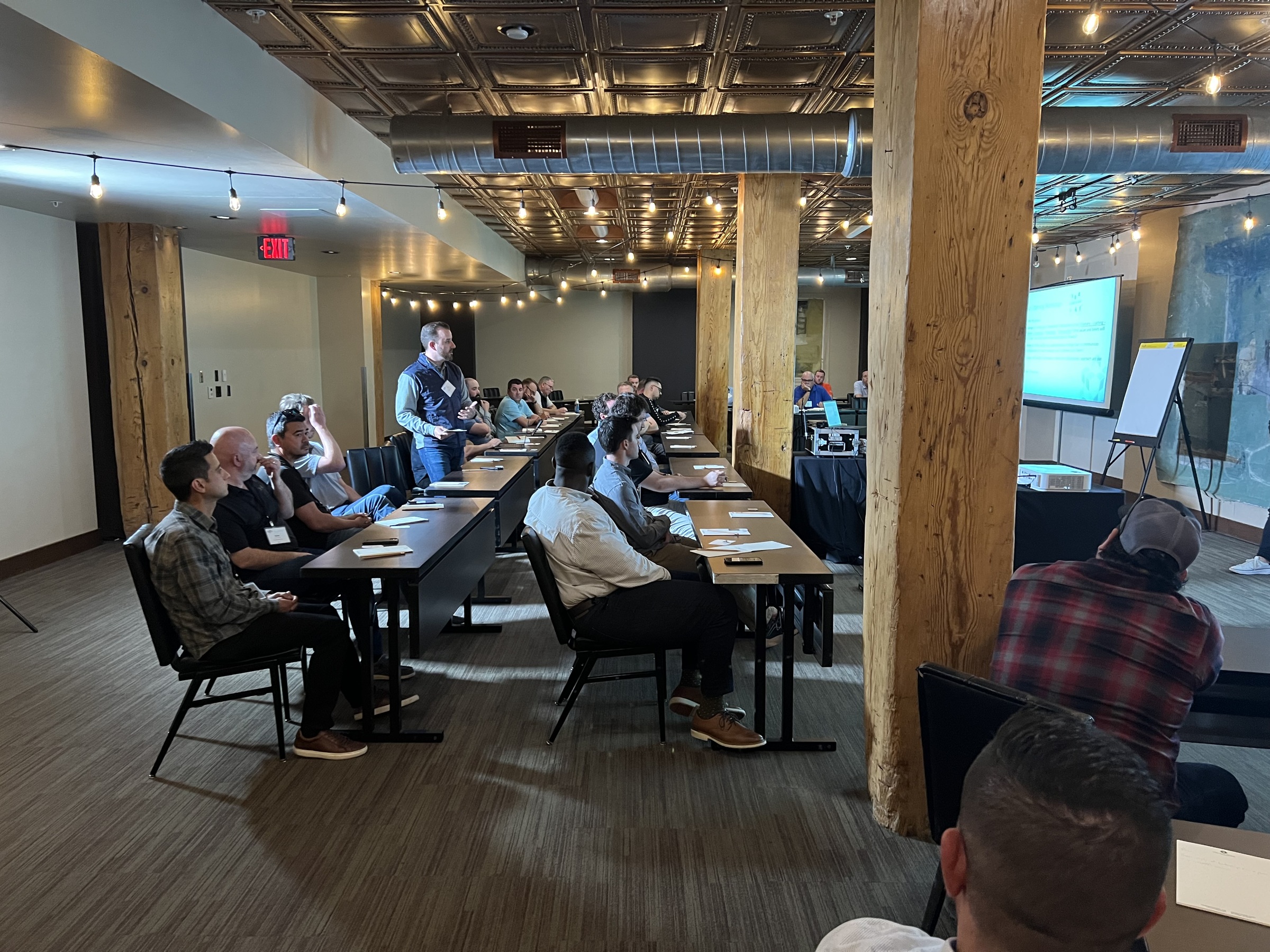 Pictured above are the attendees discussing leadership styles and how to utilize them to their advantage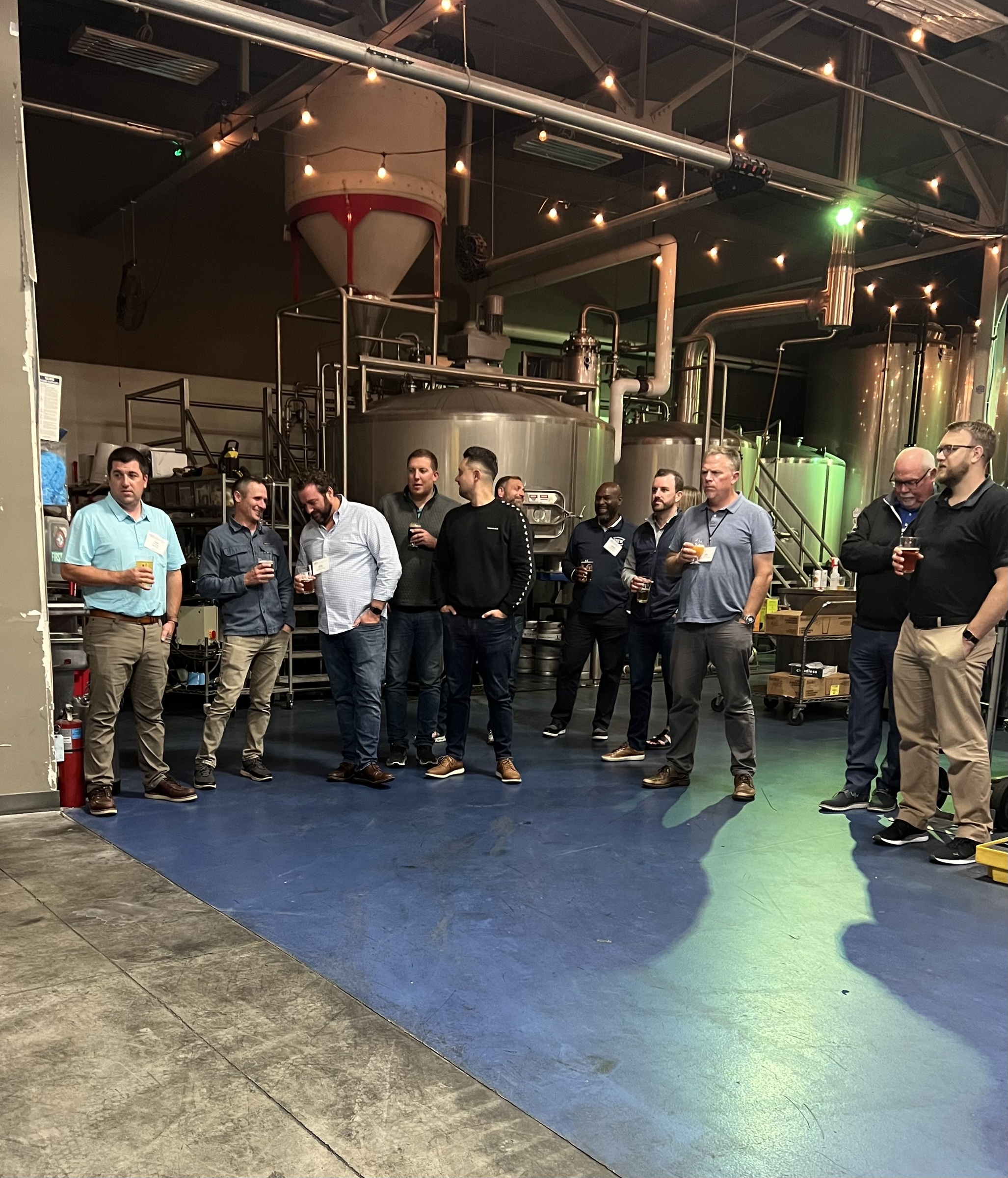 Off-campus activity and tour at MobCraft Taproom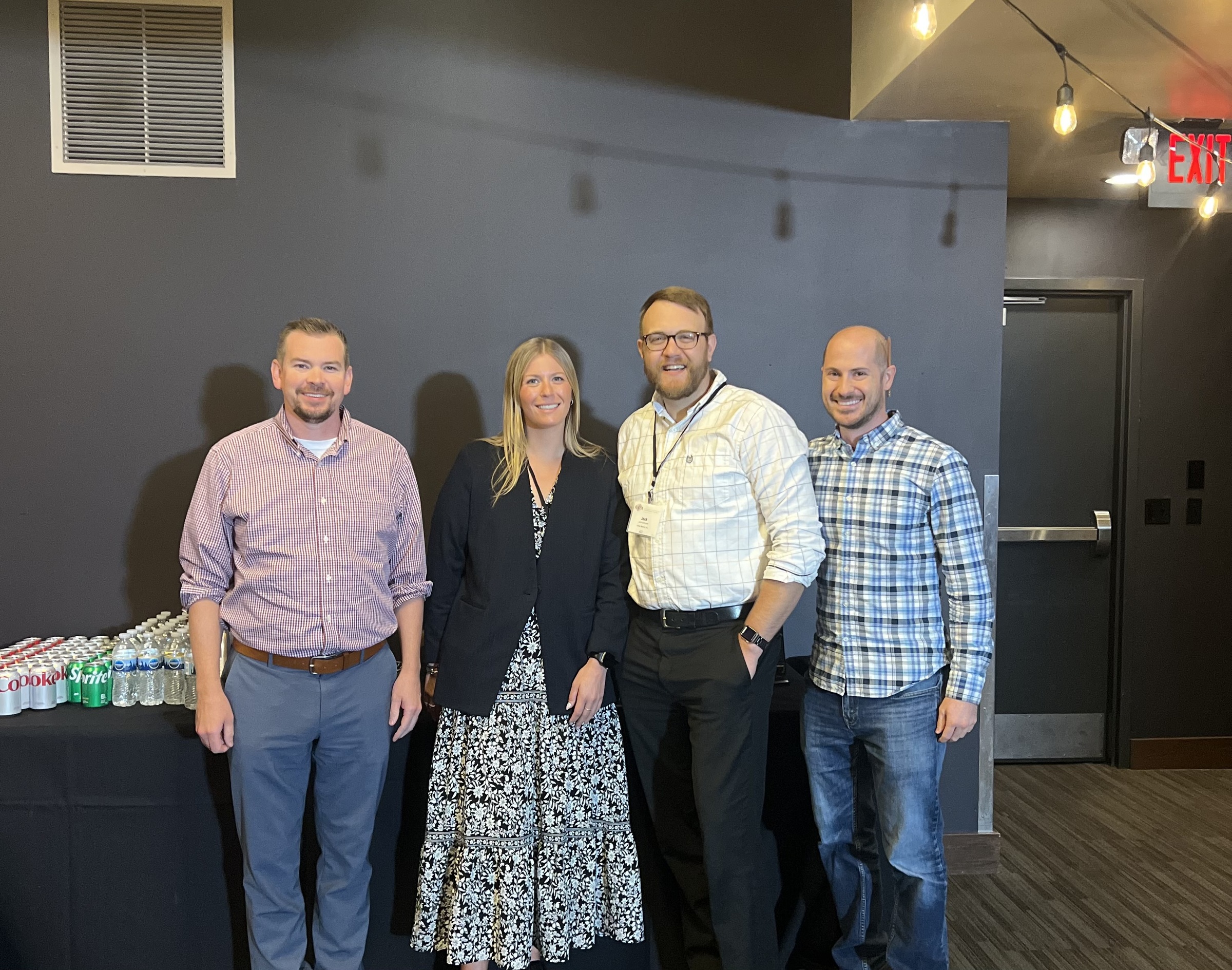 Pictured representing the ECA YP Committee from left to right are:
Dan Fahey, Super Electric Construction Company, Mallory Gurtz, Gurtz Electric Company, Jack O'Connell, Linear Electric, Inc., and Tim Canino, Canino Electric Company.