Details

April 17 - 19, 2023
NECA NOW Executive Leadership Conference
April 17 - 19, 2023
San Antonio, TX
NECA NOW 2023 Executive Leadership Conference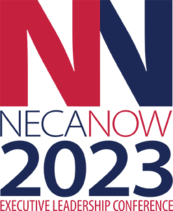 Far from your typical meeting, NECA NOW 2023 is a three-day Executive Leadership Conference focused on your professional and personal growth.
J.W. Marriott Hill Country
San Antonio, TX
Click Here for More Information.
Join Us in San Antonio, Texas!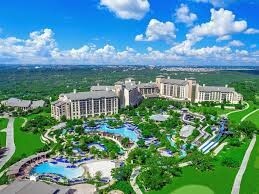 This Executive Leadership Conference will provide attendees with the opportunity to gain insights on leadership development with presentation by top business experts.
JW Marriott San Antonio Hill Country Resort & Spa
JW Marriott San Antonio Hill Country Resort & Spa is a luxury haven in a stunning landscape. Winning multiple awards of distinction including Top Resorts in Texas, The Midwest: Readers' Choice Awards by Conde Nast Traveler and ConventionSouth's Annual Readers' Choice Award for the third year in a row. Play championship golf on their PGA TOUR-approved TPC courses, host of the Valero Texas Open, at JW Marriott San Antonio Hill Country Resort & Spa. Drawing upon the vibrant spirit and traditions that have defined the Texas Hill Country for centuries, Lantana Spa at JW Marriott San Antonio Hill Country Resort & Spa provides indulgent services using the highest-quality products. JW Marriott San Antonio Hill Country Resort & Spa welcomes you with luxury hotel accommodations, premium amenities and family-friendly comforts.


3 Days
NECA Now focuses on leadership development with presentations by top business experts. Other sessions cover a variety of current topics including business development, operations, financing, and personal development. And, there will be time to establish new relationships and learn from your peers.


Dynamic Speakers
Plenary speakers Leonard Brody, Ryan Leak and Marty Moore and an exciting roster of world-class breakout session speakers bring new viewpoints to build your leadership skills.


New Educational Tracks
32 sessions broken down into 4 tracks offer you the opportunity to concentrate your learning in one segment, or to pick and choose across the disciplines to prepare for the realities of the business world today. Create your experience to meet your needs!


Conference Stipend Available
The ECA Executive Committee approved the educational stipends of the Registration fees for up to two representatives and their guest and/or spouse, if applicable, of participating ECA member firms for the NECA Now Leadership Conference on April 17 – 19, 2023. The registrations will be reimbursed to the applicable companies after the Conference. After you have registered, please e-mail a copy of your completed registration transaction to the Association office at registration@ecachicago.com. This will allow us to have a record of your registration information, should you need any assistance after registering.
Chapter Event
Plans are being made for a Chapter Event to be scheduled for Tuesday, April 18, 2023. Details to follow, soon!


GENERAL SESSIONS

Leonard Brody Ryan Leak Martin Moore
Award Winning Techno- Coach, Consultant, No-Nonsense
Economist, Entrepreneur, CEO and Leader Communicator,
Venture Capitalist, and Thought Leader
Innovation Expert Center and CEO
There will be 32 different breakout sessions to choose from throughout the conference, organized into the following tracks:
Personal & Professional Development +

What benefits you benefits your company. These sessions help you plan your future, refine your skills and avoid burnout.

 

Business Growth & Change +

Daily decisions impact your business today and for years to come. These sessions focus on the tools you need to make major impacts in your company to prepare it for the years ahead.

Mentoring, Recruiting, & Retaining +

Keeping up with today's ever-changing environment can feel like a full time job. These sessions focus on how to keep and grow your workforce.

Communication & Leadership +

Successful leadership and effective communication go hand in hand. These sessions look at how character and language matter in building teams and unlocking hidden potential.
Early Bird (before 3/16)
Member: $1,275
Spouse/Guest: $900

Other
Child 6 years and younger: $0
Child 7 years and older: $100
Golf Tournament: $250
Add to Calendar
aCLuDhaqizCaPxAftmqF167204
04/17/2023
04/19/2023
true
NECA NOW Executive Leadership Conference
NECA NOW 2023 Executive Leadership Conference      Far from your typical meeting, NECA NOW 2023 is a three-day Executive Leadership Conference focused on your professional and personal growth. April 17 - 19, 2023J.W. Marriott Hill CountrySan Antonio, TX Click Here for More Information. Join Us in San Antonio, Texas! This Executive Leadership Conference will provide attendees with the opportunity to gain insights on leadership development with presentation by top business experts.  LEARN MORE JW Marriott San Antonio Hill Country Resort & SpaJW Marriott San Antonio Hill Country Resort & Spa is a luxury haven in a stunning landscape. Winning multiple awards of distinction including Top Resorts in Texas, The Midwest: Readers' Choice Awards by Conde Nast Traveler and ConventionSouth's Annual Readers' Choice Award for the third year in a row. Play championship golf on their PGA TOUR-approved TPC courses, host of the Valero Texas Open, at JW Marriott San Antonio Hill Country Resort & Spa. Drawing upon the vibrant spirit and traditions that have defined the Texas Hill Country for centuries, Lantana Spa at JW Marriott San Antonio Hill Country Resort & Spa provides indulgent services using the highest-quality products. JW Marriott San Antonio Hill Country Resort & Spa welcomes you with luxury hotel accommodations, premium amenities and family-friendly comforts. 3 DaysNECA Now focuses on leadership development with presentations by top business experts. Other sessions cover a variety of current topics including business development, operations, financing, and personal development. And, there will be time to establish new relationships and learn from your peers. Dynamic SpeakersPlenary speakers Leonard Brody, Ryan Leak and Marty Moore and an exciting roster of world-class breakout session speakers bring new viewpoints to build your leadership skills. New Educational Tracks32 sessions broken down into 4 tracks offer you the opportunity to concentrate your learning in one segment, or to pick and choose across the disciplines to prepare for the realities of the business world today. Create your experience to meet your needs! Conference Stipend AvailableThe ECA Executive Committee approved the educational stipends of the Registration fees for up to two representatives and their guest and/or spouse, if applicable, of participating ECA member firms for the NECA Now Leadership Conference on April 17 – 19, 2023.  The registrations will be reimbursed to the applicable companies after the Conference.  After you have registered, please e-mail a copy of your completed registration transaction to the Association office at registration@ecachicago.com.  This will allow us to have a record of your registration information, should you need any assistance after registering.    Chapter EventPlans are being made for a Chapter Event to be scheduled for Tuesday, April 18, 2023. Details to follow, soon! GENERAL SESSIONS   Leonard Brody                                      Ryan Leak                                     Martin Moore   Award Winning Techno-                              Coach, Consultant,                             No-NonsenseEconomist, Entrepreneur,                           CEO and Leader                                 Communicator,Venture Capitalist, and                                                                                                       Thought LeaderInnovation Expert Center                                                                                                   and CEO    Customize Your Breakouts There will be 32 different breakout sessions to choose from throughout the conference, organized into the following tracks: Personal & Professional Development + What benefits you benefits your company. These sessions help you plan your future, refine your skills and avoid burnout.   Business Growth & Change + Daily decisions impact your business today  and for years to come. These sessions focus on the tools you need to make major impacts in your company to prepare it for the years ahead. Mentoring, Recruiting, & Retaining + Keeping up with today's ever-changing environment can feel like a full time job. These sessions focus on how to keep and grow your workforce. Communication & Leadership + Successful leadership and effective communication go hand in hand. These sessions look at how character and language matter in building teams and unlocking hidden potential. Early Bird (before 3/16)Member: $1,275Spouse/Guest: $900 OtherChild 6 years and younger: $0Child 7 years and older: $100Golf Tournament: $250 REGISTER NOW!   Click Here for Updated Information 
San Antonio, TX
---