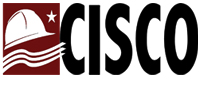 02/23/2021
The Construction Industry Service Corporation (CISCO) is a labor-management organization serving union building trades and union contractors. CISCO currently represents more than 140,000 union construction workers and 8,000 union contractors in Cook, DuPage, Kane, Kendall, Lake and McHenry Counties. CISCO is looking for a self-motivated, energetic employee who possesses a strong working knowledge of union apprenticeship programs. The "Education-to-Careers Director" must be able to forge partnerships with a diverse group that includes union training coordinators, contractors, businesses, industry partners, school educators and counselors, and other non-profit organizations. 

02/12/2021
Program was conducted by Paul Satti, Construction Safety Council
The Electrical Contractors' Association of City of Chicago (ECA) / Chicago & Cook County Chapter, NECA and the Northeastern Illinois Chapter, NECA held a Joint Safety Forum featuring the seminar, "Respirator Fit Tester Training" on Friday, February 12, 2021. The 4-hour session was complimentary and facilitated by Paul Satti, Construction Safety Council. The program was held at the IBEW-NECA Technical Institute (INTECH) in Alsip, IL.