Complete Story

09/25/2019
Succession Planning Seminar
Succession Planning Seminar Highlights
The Electrical Contractors' Association of City of Chicago (ECA) Research and Education Committee held a seminar called, "Succession Planning." The event was held at the Drake Oak Brook Hotel, 2301 York Road, Oak Brook, Illinois on Wednesday, September 25, 2019. Nearly 20 individuals were in attendance. The seminar was conducted by: Craig Bodette, Mosley, Pflundt & Glick, Inc. The purpose of this program was to discuss with the participants the different ways to transfer ownership from the founders to children, key employees, or independent third parties. Various methods, planning strategies, document drafting, valuation matters, and other major concerns to the process were discussed.
Following this course, participants will be able to:
Identify how to determine who your successors will be
Explain what is necessary for succession to be successful for your business
Apply various methods to see what fits for your company
Discuss why every company needs a solid succession plan
We thank Mr. Bodette for his time and expertise with this session!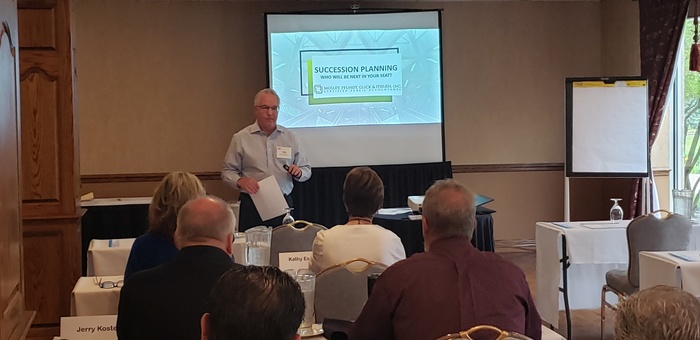 Pictured above is Craig Bodette, Mosely, Pfundt & Glick, Inc.,
as he began the program.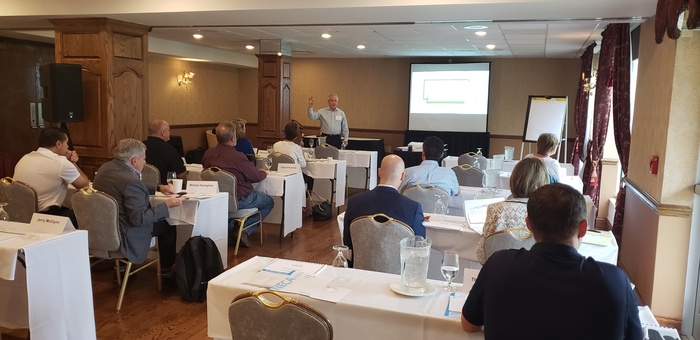 Pictured above is Craig Bodette, Mosley,Pfundt & Glick, Inc. during the seminar.
---