Complete Story

07/31/2020
NECA / ECA Chicago Student Chapter Finalist in Green Energy Challenge
ECA's Student Chapter at IIT will compete against Iowa State University and Penn State University for the championship this fall
The ECA Student Committee continues to educate students on the many aspects of the electrical construction industry. The Association is currently working with the Illinois Institute of Technology (IIT) in regard to the coordination of an active NECA Student Chapter. The Student Chapter participated in the 2020 NECA Green Energy Challenge with their net-zero energy proposal concerning the Near South Health Center of Cook County, along with a video about their energy audit findings and their experiences with the project. The Chicago & Cook County Chapter, NECA held a number of visits / educational sessions with the students throughout the school year to assist with the project, as needed.
ELECTRI recently announced the three finalists for the Green Energy Challenge (GEC) video competition. The three finalist videos will be presented at NECA Live 2020 during the Green Energy Challenge Event. Information on the live GEC event will be announced, soon.
The top three in alphabetical order are:
Illinois Institute of Technology
Iowa State University
Pennsylvania State University
Congratulations goes to the NECA-IIT Student Chapter, as they made the finals for the Video portion of the Challenge!
During the virtual summer ELECTRI Council meeting, representatives could watch all the videos and vote on their favorites. ELECTRI also received some feedback from their members.
Below are the remarks ELECTRI received for the NECA-IIT Student Chapter video:
1. Great review of the project and how you adapted.
2. I like the views of and history of the area of the project. Video of the team working together
added to the presentation.
3. Great Presentation. They were also fortunate to have the majority of their work completed prior
to the Pandemic outbreak.
4. Historically vibrant, well-crafted and informative, and well-documented. Great job!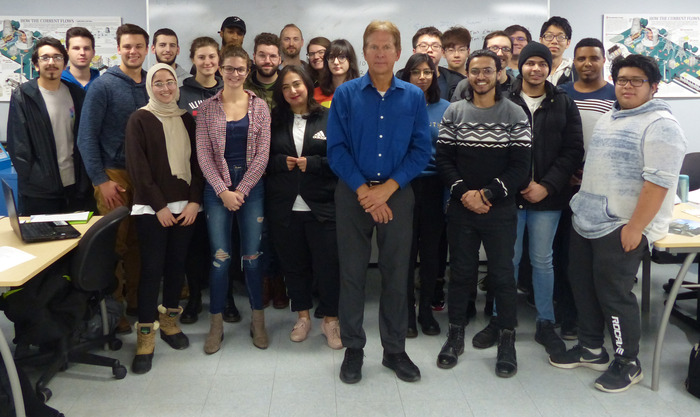 ---