Complete Story

01/13/2021
ECA January 13, 2021 Membership Meeting
Here are highlights of the ECA January 13, 2021 Membership Meeting.
ECA January 13, 2021 Membership Meeting
The first ECA Membership Meeting of 2021 was held as a virtual session on January 13, 2021. The meeting featured a number of industry updates, as well as a rec-cap of the recent ECA Executive Committee meeting, which included the election of the ECA Officers, Committee Chair appointments, 2021 Budget approval. Also, the meeting was highlighted by a special presentation from Alex Willis, Leadership Surge.
Officers / Trusts & Committee Appointments
As a recap, the following individuals were elected during the January 6, 2021 ECA Executive Committee meeting to serve as Officers of the Electrical Contractors' Association of City of Chicago for 2021:
Richard Jamerson, President;
Robert Fimbianti, Vice President and Treasurer; and
Mark Thomas, Executive Vice President and Secretary.
Presidential Appointments
President Jamerson made the following appointments for 2021:
Governor
Eric Nixon
Chapter Manager
Mark Thomas
ELECTRI International Representative
Rick Jamerson
Labor Management
Cooperation Committee Trust
Eric Nixon, Chairman
Robert Fimbianti
Stefan Lopata
Nicholas Santoro
William Cullen, III – Assoc. Trustee
Electrical Joint Apprenticeship and Training Trustees
James McGlynn, Sr., Chairman
Scott Block
Robert Fimbianti
Frank Gurtz
Gary Misicka
Mark Thomas, Tim Taylor – Assoc. Trustees
Political Leadership Council
James McGlynn, Sr.
Steve Diamond
Electrical Insurance Trustees and Joint Pension Trust
Ken Bauwens, Chairman
Jack Block
Michael Walsdorf
Jeff Weir
David Witz
- Associate Trustees:
Steve Diamond,
Kendra Dinkins,
Thomas Rivi,
Mark Thomas


Standing Committee Chairmen
President Jamerson made the following Standing Committee Chairmen appointments:

Arbitration CEA Communication Student
Mark Thomas Rick Jamerson Michael Schwarz Frank Gurtz


ECA PAC Codes and Standards Electric Association Finance
James McGlynn, Sr. Steve Diamond Richard Jamerson Richard Jamerson


Insurance Research and Education Legislative Membership
Kevin O'Shea Kendra Dinkins James McGlynn, Sr. Richard Jamerson


Residential Diversity, Equity & Inclusion Renewable Energy Safety
Robert Fimbianti Katie Canino Kevin O'Shea Jerry McGlynn
Young Professionals
Thomas Pedergnana

Special Presentation
As you are aware, ECA is pleased to announce the launch of a "Diversity & Inclusive Training Program" designed to help Electrical Contractor's foster a climate of inclusion, sensitivity, and respect in the workplace.
With the help of the ECA Diversity, Equity & Inclusion Committee, Alex Willis, President of Leadership Surge, has designed a training program that will help business leaders create a culture of inclusiveness and respect within their company. Alex Willis introduced this new training series for ECA members and their employees during the special Membership Meeting presentation.
We thank Alex for his special presentation.
PLEASE CLICK HERE FOR ALEX WILLIS' PRESENTATION MATERIALS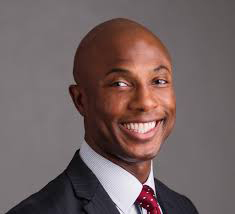 Pictured above is Alex Willis, Leadership Surge.
---